Sparring partners have been around as long as there has been boxing. In most of these cases, being a sparring partner was the only way that some boxers could get recognized, hoping a trainer or manager would see them and have the belief they could do something with them in the paid ranks. They then were able to use the reputation they earned as a sparring partner to generate a successful career of their own. In some cases, the boxer who used to be the sparring partner went on to be just as big a name, if not bigger, than the name they were originally brought in to help. Below are two of the best known cases of heavyweight sparring partners who went from sparring partner in camp to heavyweight champ.
Larry Holmes
One of the greatest heavyweight champions in history started as a sparring partner before amassing a career record of 69-6 (44 KOs). Holmes was a little known amateur, who had compiled a record of 19-3 in the unpaid ranks. In 1972, his world would change forever when a man by the name of Muhammad Ali called him and asked him to be one of his sparring partners.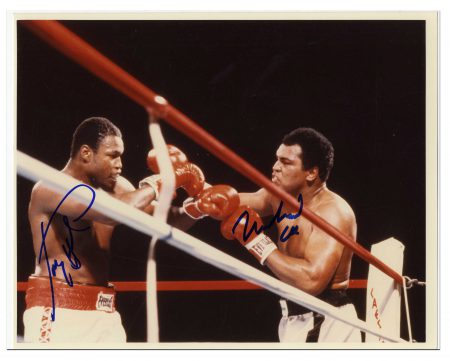 In 1973, shortly after starting his own professional career, Holmes was asked by another huge name in the sport to come be a sparring partner, Joe Frazier. Frazier was preparing for his second fight with Ali. Holmes never looked at it as cheating on Ali. He was just looking for a paycheck, as he was making more money as a sparring partner than he was as a professional fighter at this point of his career.
Holmes returned to Ali's camp as a sparring partner a number of times until 1978, which was when Holmes captured the WBC World Heavyweight Championship in an epic fight with Ken Norton. In 1980, when Ali was way past his best, Holmes' time with Ali came full circle when they met in Las Vegas, this time both being paid handsomely. The former sparring partner had little trouble with his one-time boss, defending his title in 10 rounds. Holmes would continue to fight throughout 2002, ending his career with a win over "Butterbean."
Tyson Fury
It's hard to imagine the current heavyweight champion as a sparring partner, but up until recently, it seemed he got a lot of his work in working with a wide array of fighters of all sizes. Fury comes from a family who loves fighting, so it's no surprise that Fury would have no trouble getting in the ring, regardless of the pay. Though, his paychecks are a little bigger today as the heavyweight champion of the world.
The list of people Fury has shared the ring with in sparing almost too many to count, and a virtual who's who of boxing over the last decade or so. One fighter that you may be shocked to hear he sparred with was former WBO Light-Heavyweight Champion Nathan Cleverly. Cleverly apparently brought in Fury as a sparring partner leading up to his fight with Sergey Kovalev. After the sparring sessions, Cleverly's father said that his son had handled the much bigger Fury with ease in these sparring sessions. This might have been a dad sticking up for his son, especially considering Cleverly was dispatched by Kovalev in four rounds in their title fight.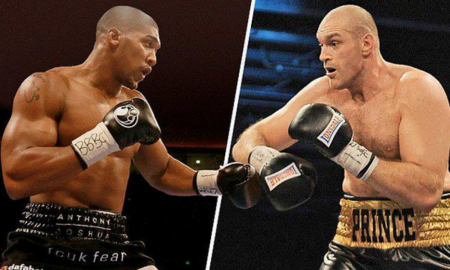 Anthony Joshua, the current IBF World Heavyweight Champion, has shared the ring with Fury in sparring too. Those sessions have been described as "wars." Fury himself said that Joshua got the best of him, but Fury has also been known to play mind games. Considering that these two could meet in the not so distant future for millions and millions of dollars, it stands to reason that Fury didn't show everything he knows in those sessions with Joshua.